Our Patio Cleaning Process
Your home is a source pride. Our team of patio pressure wash service technicians will eliminate embarrassing looking elements from your patio such as algae, mold, mildew and grime.
For a proper patio stone power washing, Pressure Washing Cypress techs clean and scrub all steps, pavers, on your sidewalk as well as concrete pad.
Patio Cleaning Power Wash
Power Washing/Brush Washing
Dirt, Mold & Algae Removed
Manufacturers Suggested Methods
Home Insurance Approved Processes
Convenient & Affordable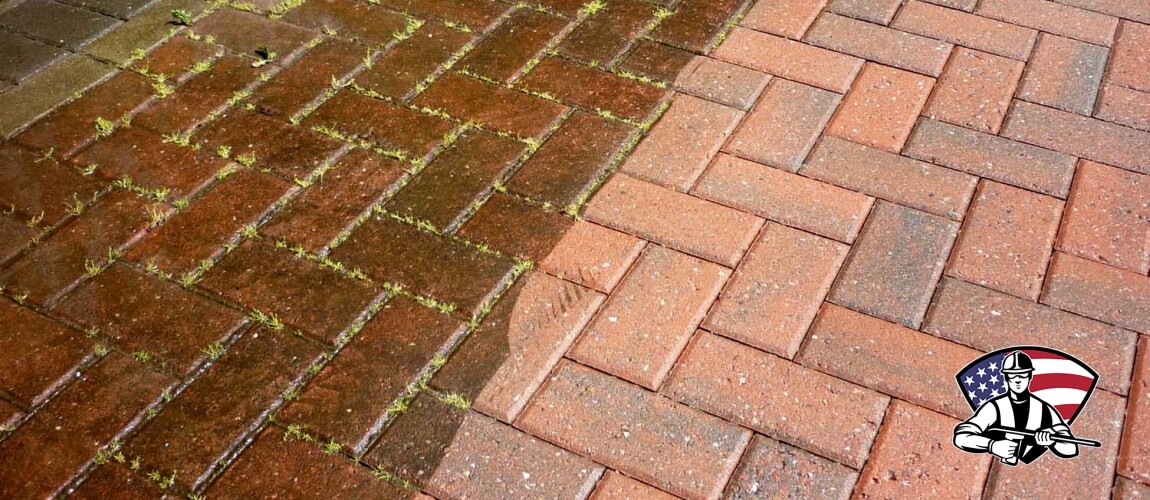 Cypress Pressure Washing provides year round service to help keep your home's patio beautiful all year long.
Our local pressure wash company helps to remove dirt, mold, grime and algae from your patio stone with our soft wash system.
F.A.Q about Patio Power Washing
What is the green gunk on my patio stone?
The green and black growth on your patio, or patio stone pavers is dirt that has been layered with algae, mold, and/or mildew. Our Cypress patio washing cleaning solution will effectively remove dirt, algae and mold making your patio look new again.
How long does the results last?
This is dependent on the area where you live in Cypress, TX. As well, it also matters if your patio is in a shady area, close to the city, etc.
Over time, algae and/or mold will begin to grow on the dirt and grime again. Consider having Pressure Washing Cypress wash your patio every Spring.
Can you pressure wash my patio on a rainy or cold day?
Yes. As long as the weather is above freezing, the team at Pressure Washing Cypress can get the job done.
What cleaning agent do you use?
Our detergent is biodegradable, safe to human, pets, and plants, and proven to be effective.
Every patio is treated differently based on the condition of the paving stone used.
Our Cypress soft wash technicians will evaluate the condition of your patio stone, and mix the cleaning agent onsite.