Concrete cleaning is necessary when your sidewalks and driveway are stained and discolored. Dirty concrete surfaces are prone to organic growth such as algae and moss making it a potential safety hazard.
Concrete is a porous material and can easily be penetrated by old, grease, rust, sap and trap dirt. If left untreated it becomes unsightly and safety concern.
Concrete surfaces deteriorate over time due to traffic, rain, moisture. So let our team of concrete pressure wash techs bring your dirty concrete back to life.
Concrete Pressure Washing
Bring back the beauty of your driveway
Remove Rust, Grease and Oil stains
Concrete Power Wash & Cleaning
Oil • Grease • Mold • Algae Removed
Manufacturers Suggested Methods
Affordable • Convenient • Fast
Concrete Cleaning Service
Pressure Washing Cypress specializes in concrete cleaning all types of concrete surfaces including driveways, sidewalks, pavers, walkways, patios and more!
Our licensed and trained techs will not only clean your concrete drive or sidewalk, but bring it back to life!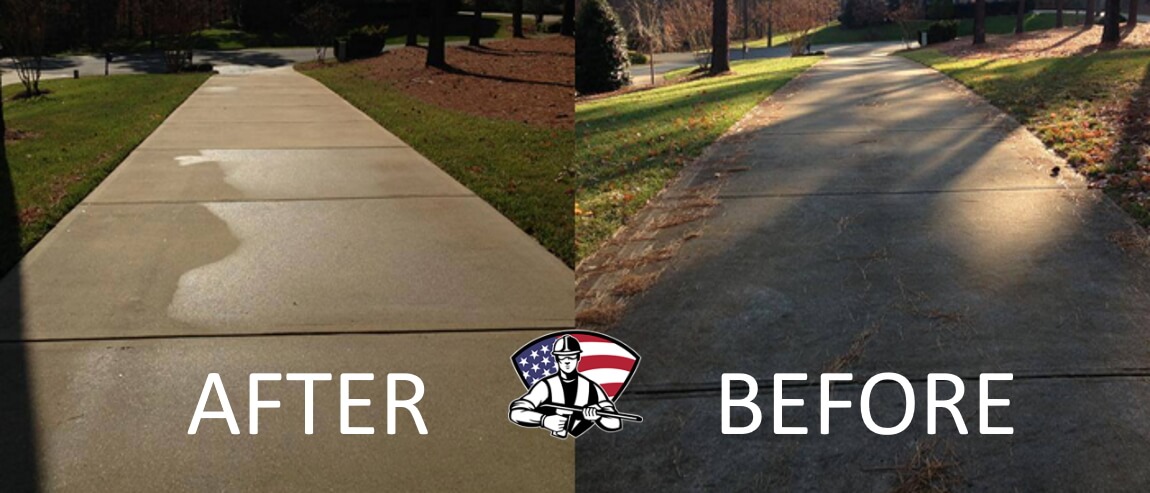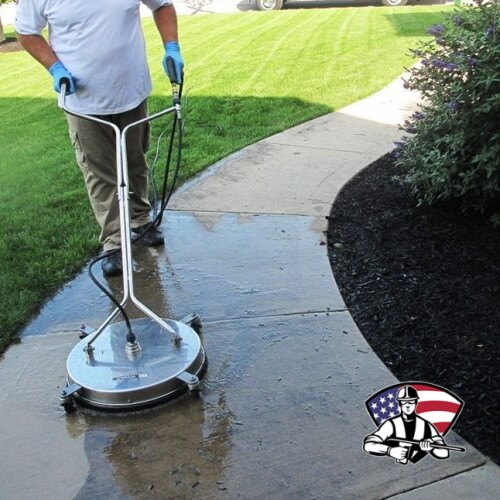 Cypress Pressure Washing provides year round service to help keep the concrete areas of your home free from unsightly oil stains, rust stains and green algae.
Find out how our local Cypress pressure wash company helps to remove the funky stains, dirt, mold, grime and algae from your concrete area with our hot pressure wash system.
F.A.Q about Concrete Cleaning
Why should I pressure wash my concrete driveway and sidewalk?
Due to weather, the right amount of shade or traffic, your concrete takes a beating and will deteriorate over time. Cleaning your concrete drive, patio or sidewalk helps extend the life of the concrete.
Can you remove grease from concrete?
Removing oil and grease from concrete driveways is important in how your property looks. The look of oil stains on your property simply make the property look bad. We clean with hot water at high pressure, plus use biodegrade detergents to ensure your concrete driveways and sidewalks are grime free.
Why is my concrete stained green?
Green stained concrete is a sign of mold and mildew. Caused by not being cleaned. Concrete is a porous material and will trap oil, grime, mold, mildew and dirt. The more porous the deeper the staining will go. These types of stains also wear on the concrete causing it to break down and turn to rubble.
What cleaning agent do you use?
Our detergent is biodegradable, safe to human, pets, and plants, and proven to be effective. Every home is treated differently based on the condition of the siding and the siding material used. Our Cypress soft wash technicians will evaluate the condition of your home, and mix the cleaning agent onsite.